HOME INSPECTIONS LAS VEGAS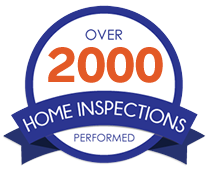 Vesta Inspections has been performing professional home inspections in Las Vegas since 2004. Every home buyer wants assurance when purchasing a new home. The process is often stressful and can become overwhelming.  Once you've chosen the perfect home, we'll be there to ensure your dream home doesn't become a nightmare. If you're in the greater Southern Nevada area, let Vesta Inspections help by providing a high-quality home inspection that reveals the true condition of the home. We'll give you all the knowledge and foresight you need to invest in your home wisely and with total confidence. Whether you are a first-time home buyer, an investor, or if you're looking to sell your home, you will find that Vesta Inspections will provide the best home inspections in Las Vegas and we look forward to helping you reach your goals.
WHY CHOOSE VESTA INSPECTIONS?
Competitive Rates
Licensed & Insured
Specialized Assessment Tools
Over 14 years of Experience
Attentive Customer Service
INSPECT IT. PROTECT IT.
When you're ready to commit to making one of the most important investments of your lifetime, you need a home inspector that is dedicated to taking home inspections to a higher level.
Vesta Inspections is here to assist you in making informed decisions about the condition of your home during the buying or selling process. We are devoted to delivering an unsurpassed level of expertise to our customers. Extensive knowledge, experience, and superior equipment are at the heart of every inspection.
Roof
Foundation
Interior Evaluation
Exterior Evaluation
Heating & Cooling
Fireplace
Structural Elements
Plumbing & Electrical
Major Appliances
Irrigation System
Termites & Pests
Garage & Garage Door
Moisture & Drainage
Attic & Ventilation
Fences & Gates
Pool & Spa
Doors & Windows
Stairways & Railings
Landscape & Retaining Walls
Walkways, Patios & Driveways
INSPECTION REPORT DELIVERED STRAIGHT TO YOUR INBOX
Your home inspection report will be available to you within 24 hours of your Vesta home inspection and will include valuable information on possible adverse conditions within your home. The report is ready for use on your home computer, tablet or mobile device and comes with expandable, hi-res photographs, video and a unique, patent-pending Create Request List (CRL) feature. The CRL allows you to itemize a list of projects or repairs for your realtor, contractor or personal use.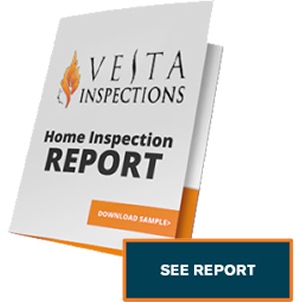 WHAT CUSTOMERS ARE SAYING
Our quality home inspections give you the confidence and peace of mind you need to make the best decision to protect your treasured asset.
---
---
---