Specialty Inspection Services
Vesta offers a wide range of supplemental inspection services that target specific systems or areas of concern, and, we carry the very latest test and inspection equipment.

Vesta Inspections Las Vegas offers a wide range of supplemental and specialty inspection services that focus on features that are beyond the scope of a typical home inspection, or address specific areas of concern. We'll help you to assess repairs or maintenance needed. We also provide valuable information to help improve the safety and efficiency of your home. It's just one of many services our clients have asked for.
Specialty Inspection Services in Las Vegas Include: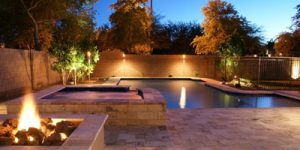 Swimming Pool/Spa Inspection
A complete evaluation of the pool/ spa systems, hardscape, and equipment to identify any safety, mechanical, plumbing or electrical issues, or issues that could lead to costly future repairs. We also provide you with valuable safety and routine maintenance advice to ensure a long lasting, trouble-free experience with your pool.
---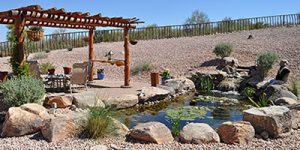 Water Features – Indoor/Outdoor Waterfalls & Fountains, Hot Tubs
We provide a complete evaluation of indoor or outdoor water fountains, or waterfall features. These include pre-manufactured or hand built water features, above or in-ground spas and hot tubs.
---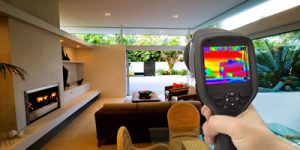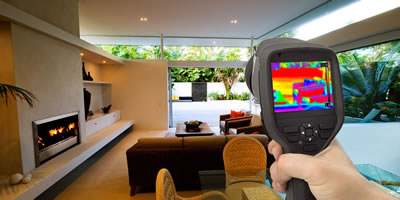 Infrared Thermal Imaging
A thermal imaging camera can detect surface temperature variations using a nondestructive and non-contact method. The inspection consists of a thermal scan that provides both infrared and digital images to identify hidden issues in the home. Damage from concealed moisture, active plumbing leaks, roof leaks, leaks in HVAC equipment, locating and determining missing or disturbed insulation are just a few examples of how Thermal Imaging technology can protect your investment and your safety.
---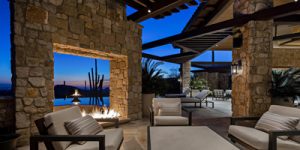 Detached Structures/Room Additions or Room Conversions
Many homes have structural additions, room conversions, detached structures and interior or exterior modifications to electrical, plumbing, heating and ventilation systems. We'll assess the safety and structural integrity of any changes made to the home, and help you to determine if permits were required or issued.
---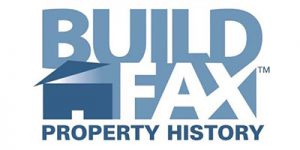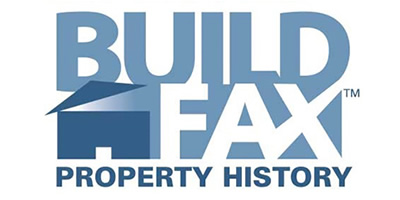 Build Fax® Building Permit History Report
Older homes, custom homes, and homes with additions, room conversions, or upgrades such as additional heating/cooling, plumbing or electrical, are at higher risk of having faulty construction.  A Build Fax report gives you a complete history of any permits issued on the home to ensure you are protected.
---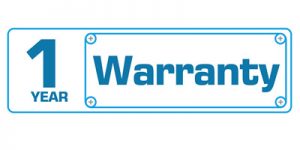 One Year Warranty Inspection
If you've purchased a new built home, Vesta Inspections can perform a full inspection and punch list for your builders one-year final walk through. Contact us for more details.
---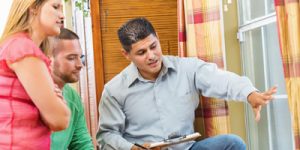 Walk-Through
If you're an out of town buyer and you cannot attend your final walk through and closing, we'll do it for you! Contact us for more details.
---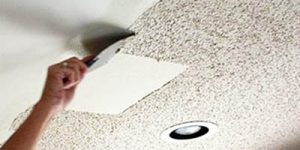 Hazardous Materials
Pre-1978 homes are likely to contain hazardous or banned construction materials such as asbestos, lead based paint, and mold. We provide valuable information and advice on dealing with these materials, and can assist you with determining the right testing and analysis needed.
---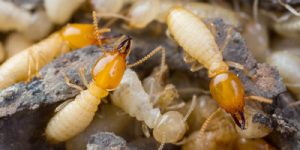 Wood Destroying Insect (Termite) Inspection
An investigation of the interior and exterior of the home looking for evidence of wood destroying insect damage, infestation or activity.
---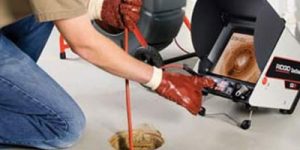 Sewer Camera Inspection
Older homes (1950's, 60's and 70's) in Las Vegas have cast iron, galvanized and in some cases, vitreous clay type drain systems. We'll recommend an experienced contractor for a fiber optic camera inspection in order to identify leaks, or other issues that could lead to costly future repairs and problems.
---
What We Provide:

Testing and evaluation of any specialized features such as pools/spas, outdoor cooking equipment, wet bars, custom interior finishes, and custom mechanical features such as elevators, wine room refrigeration, steam rooms, and additional structures, as requested.
Provide information and advice on how to identify hazardous substances, and determine if additional specialized testing is necessary.
Added section(s) in your standard inspection report showing descriptions, conditions and photo's for any additional features or findings.
Pricing – Specialty Inspection Service Las Vegas
The price for supplemental specialty inspection services depends on a number of factors, including square footage of the home, the number of additional feature inspections desired (bundled or "ala carte") the type of features, the age of the home and complexity of features, for example, pre-manufactured installed vs custom built on-site. After reviewing the property and features, the age, location, etc., we'll provide you with a very competitive price quote. Please call, text or email us to request a quote