About Vesta Inspections Las Vegas
Vesta Inspections provides home inspections in the greater Las Vegas valley area. We will provide you with a thorough and detailed visual assessment of the property and home to uncover any defects or deficiencies so you can make an informed decision. We provide valuable information about all the major systems, components and features of the home. We encourage you to attend your inspection so we may show you how everything works. After your inspection is completed, you will receive a professionally detailed, full color report documenting all aspects of the home and its condition. We are looking out for YOUR best interests and we'll be there for you every step of the way, even after the inspection.
About Vesta Inspections Owner & President, Dean McGlasson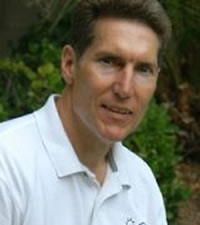 Vesta's owner and president, Dean McGlasson started Vesta Inspections in 2004 with the goal of becoming the premier and preferred source for home inspection services in the Las Vegas valley. Since then, Dean has inspected thousands of residential and commercial structures throughout Las Vegas, North Las Vegas, Henderson, Lake Las Vegas, Boulder City and Mt. Charleston.  Dean is certified by the State of Nevada and has hands-on construction experience in structural framing/build-out and remodeling. Dean held the position of project manager performing Property Condition Assessments (PCA) on large retail shopping centers, multi-family apartments, commercial office buildings, industrial complexes and facilities. Dean has extensive experience, training and study in all aspects of building construction and inspection, for both residential and commercial structures. Dean is the current President of the Southern Nevada Association of Professional Property Inspectors (SNAPPI). In this role, Dean is responsible for professional training and representation of Southern Nevada's local property inspectors
Dean's business philosophy is simple. Protect the buyer's interests, first and foremost. Communicate well and strive to exceed the customer's expectations each and every inspection. "I measure my success, not by the number of inspections I do, but by the number of inspections that come through referrals from previous clients."
Origin of the Vesta Name
Vesta was the virgin goddess of the hearth, home, and family in Roman religion. Vesta's presence was symbolized by the sacred fire that burned at her hearth and temples. The sacred flames of the hearth were believed to be indispensable for the preservation and continuity of the Roman State.  Vesta symbolizes protection of the hearth, the center of the home and family.